Blog
I documented my video setup the other day. Time to do the same for my audio setup.
For microphone, I use a Shure SM7B on a cheap fixed On Stage desk mount stand.
I find that shock mount and pop filter is not necessary with this setup. The microphone comes insulated enough.
I run this to an Apollo Twin audio interface.
The Apollo lets you run software emulations of great hardware processors natively on the device, with super low latency. Here's my audio chain: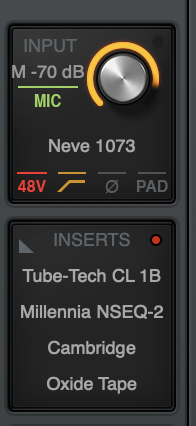 Let's break it down.
I run t…