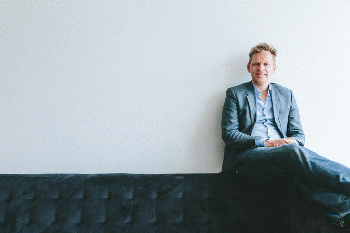 Fifteen years ago, I was completely shut down. I had a self worth at minus a billion. Every breath I took I felt like I was stealing the air from people who were more worthy than me. I felt like I always had to produce in order to stay above board. It was a never-ending struggle.
I was emotionally completely shut down. My head was all that mattered. My feelings were just a nuisance that most of the time I had no connection to. To my mind, my body existed to ferry my brain around. I remember watching the movies once, and there was a very powerful scene about love and loss. I felt something that I recognized as tears pressing to come out. And even though I actually wanted to cry, I just couldn't. That lasted until I was in my late thirties. Only then did I really start to open up. There came a time where I cried. A lot. It felt great. I had so many unfelt emotions stored up inside me.
Meanwhile I was a struggling entrepreneur. Always wanting to be successful at any cost. If I weren't successful I might as well kill myself. I thought about it many times. That balcony looked tempting. I remember getting into coaching and personal growth, and thinking "I want to do something with this some day". But it was always about being successful first (at something else). Without the success I had no worth.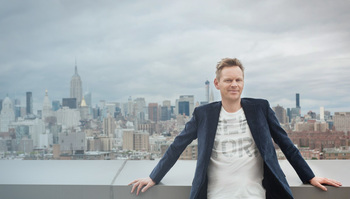 I felt so unworthy I went through life always wanting to be someone else. Anyone. As long as they looked successful. I remember once being in a cool shoe store in Amsterdam, dreaming of being the guy who owned that store. I couldn't care less about shoes. I just wanted to be anyone but me.
In the end, I finally discovered the truth. That I am worthy. That I am actually pretty awesome. That I can love who I am. And that everything becomes better when I do.
I also discovered that no amount of doing can make me become who I want to be. No amount of happiness or success can come from the outside. It has to start with me being who I want to be. Then the doing happens naturally. Then the outside results happen without us thinking about it too much.
This journey has ben wild and crazy. I once bought a BMW Z4 roadster, seriously believing that my life would be perfect from now on. It didn't quite work out that way. I ended up living a year in India, living in motels for six months, and much more. There's a ton of really valuable lessons for you. I'll tell you all about it if you enter your name and email below. You'll get a copy of my free ebook to boot.
Be you.
"After I got off my call with Calvin I felt completely mind-blown! In a mere 45 minutes he helped me get perspective on things that I have been struggling with in my business for years. He offered a new way for me to look at things, and also helped me with a major mindset shift. I was seriously blown away! Calvin has a great way of picking up on internal blocks, identifying them, and challenging you on them in a way that is kind and gentle, and packs a punch. I highly recommend working with him!"

Shirani M. Pathak

LCSW